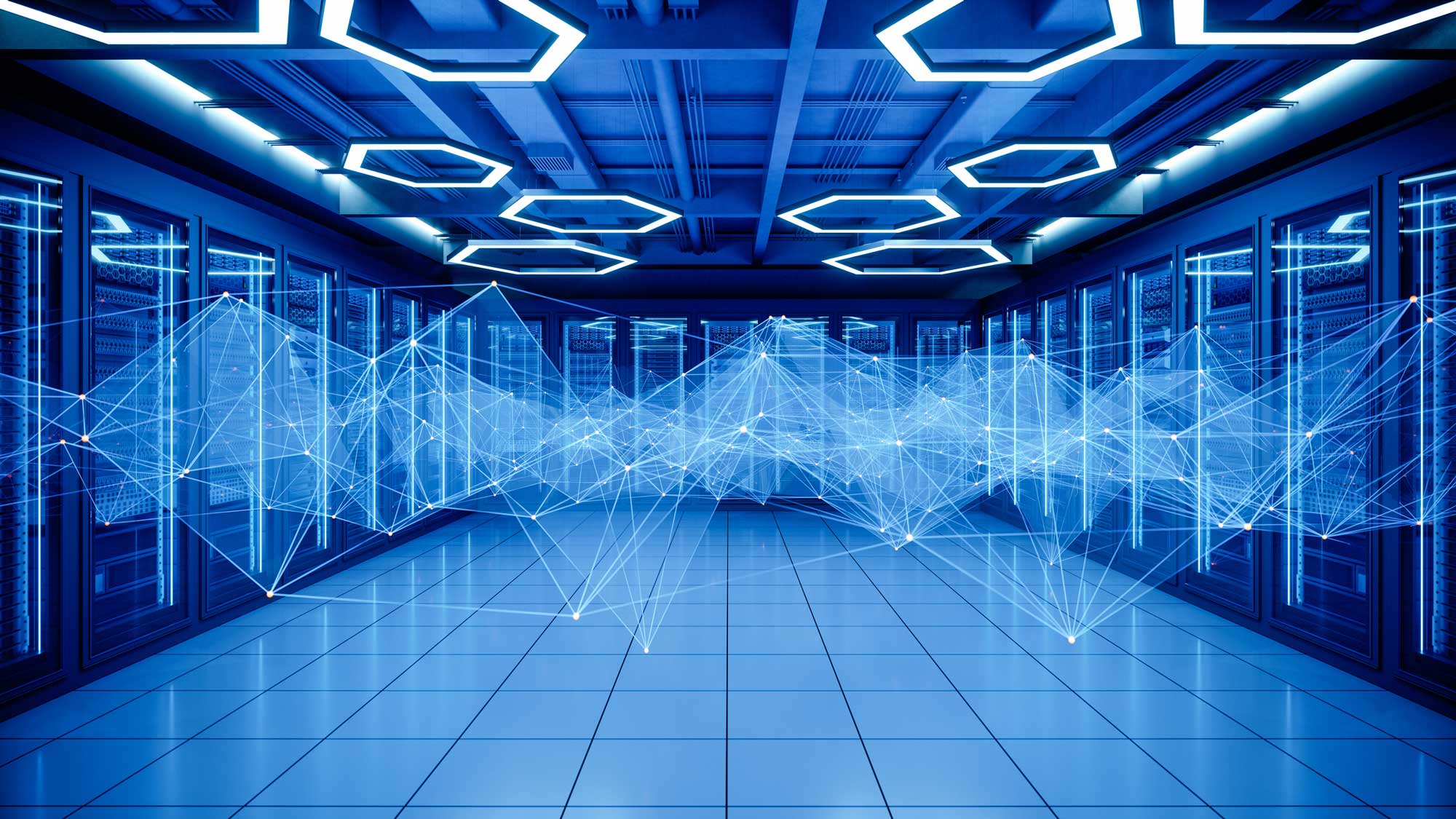 With more than 5,000 route miles of directly owned high-count fiber and over 40 points of presence (PoPs), we're everywhere you need us to be.
If you have concerns about having enough staff to monitor and operate a dark fiber facility-based network 24/7/365, then take a look at our managed fiber service option. With managed fiber services, we provide a 1 Gbps, 10 Gbps or 100 Gbps switch and optics to light your dark fiber and connect to the management interface of the switch, providing round-the-clock monitoring of your leased fiber network.
We deliver peace of mind to our customers by providing maintenance on the routes for utility protection services and annual route audits, touting a four-hour or better mean time to repair (MTTR). Our experienced network operation and customer care centers have been located and staffed in Wapakoneta, Ohio, since 1997.
Our regional fiber facilities and infrastructure services allow us to deliver a solution based on the needs of your business:
| Name | Service Address | City | State | | ZIP Code | | Supplier or 3rd Party |
| --- | --- | --- | --- | --- | --- | --- | --- |
| Angola | | Angola | IN | | 46703 | | Supplier |
| Archbold | 105 East Holland Street | Archbold | OH | | 43502-1210 | | 3rd Party |
| Auburn | 2011 CR 52 | Garrett | IN | | 46738 | | Supplier |
| Arthur | 21980 St. Rt. 637 | Defiance | OH | | 43512-9308 | | 3rd Party |
| Ayersville | 27932 Watson Rd. | Defiance | OH | | 43512 | | 3rd Party |
| Bascom | 5990 West Tiffin Street | Bascom | OH | | 44809 | | 3rd Party |
| Beavercreek | North Fairfield Road & Creekside Trail | Beavercreek | OH | | 45434 | | Supplier |
| Benton Ridge | 140 Main Street | Benton Ridge | OH | | 45816 | | 3rd Party |
| Bluffton | 1 University Drive | Bluffton | OH | | 45817 | | 3rd Party |
| Buckland | 105 S. Main St. | Buckland | OH | | 45819 | | 3rd Party |
| Celina | 118 E. Market St. | Celina | OH | | 45822 | | 3rd Party |
| Champaign (Urbana) | 126 Scioto St. | Urbana | OH | | 43078 | | 3rd Party |
| Chicago | 350 E Cermak – Equinix Floor 6 | Chicago | IL | | 60616 | | 3rd Party |
| Columbus (Borden) | 180 E. Broad St. | Columbus | OH | | 43215 | | 3rd Party |
| Fairborn | 536 Pierce Drive | Fairborn | OH | | 45324 | | Supplier |
| Fairborn I (WSU) | 3640 Colonel Glenn Hwy | Dayton | OH | | 45435 | | 3rd Party |
| Fairborn II (NCMR) | 506 E. Xenia Dr. | Fairborn | OH | | 45324 | | 3rd Party |
| Findlay II | 3916 CR220 | Findlay | OH | | 45840-8710 | | Supplier |
| Findlay III | 323 South Main St. | Findlay | OH | | 45840 | | Supplier |
| Ft. Jennings | 65 W. Third St. | Ft. Jennings | OH | | 45844 | | 3rd Party |
| Glandorf | 135 S. Main St. | Glandorf | OH | | 45848 | | 3rd Party |
| Greenville | 4988 Childrens Home-Bradford Rd. | Greenville | OH | | 45331 | | Supplier |
| Huntsville (Indian Lake) | 8920 Co. Rd 91 | Lewistown | OH | | 43333 | | Supplier |
| Indianapolis | 701 W. Henry St. | Indianapolis | IN | | 46225 | | 3rd Party |
| Kalida | 121 E. Main St. | Kalida | OH | | 45853 | | 3rd Party |
| Lebanon | 1071 Oregonia Rd | Lebanon | OH | | 45036 | | Supplier |
| Lima I (US30) | 5707 North West St. | Lima | OH | | 45807-9577 | | Supplier |
| Lima II (NOACSC) | 4277 East Rd. | Lima | OH | | 45807 | | 3rd Party |
| Maumee (Monclova Two) | 3802 Albon Road | Monclova | OH | | 43542 | | Supplier |
| McClure | 311 South East St. | McClure | OH | | 43534-9565 | | 3rd Party |
| Middle Point | 106 1/2 E. Jackson St. | Middle Point | OH | | 45863 | | 3rd Party |
| Napoleon | 720 N. Perry St. | Napoleon | OH | | 43545-1501 | | 3rd Party |
| New Bavaria | 923 Walnut St. | New Bavaria | OH | | 43548 | | 3rd Party |
| New Knoxville | 304 1/2 Main St. | New Knoxville | OH | | 45871 | | 3rd Party |
| Ogden | 4726 E. Weston Rd. | Blissfield | MI | | 49228 | | 3rd Party |
| Okolona | NO12 County Rd 17D | Okolona | OH | | 43550 | | 3rd Party |
| Ottoville | 245 W. Third St. | Ottoville | OH | | 45876 | | 3rd Party |
| Paulding County (Antwerp) | 202 W. Washington St. | Antwerp | OH | | 45813 | | 3rd Party |
| Piqua | 201 W Water Street | Piqua | OH | | 45356 | | 3rd Party |
| Richwood | 11915 Landon Road | Richwood | OH | | 43344 | | Supplier |
| Ridgeville | S732 County Rd 20B | Ridgeville Corners | OH | | 43502 | | 3rd Party |
| Sand Creek | 6525 Sand Creek Hwy. | Sand Creek | MI | | 49279 | | 3rd Party |
| Sherwood | 105 W. Vine St. | Sherwood | OH | | 43556 | | 3rd Party |
| Springfield I | 4170 Allium Ct. | Springfield | OH | | 45502 | | 3rd Party |
| Springfield II (Downtown) | 1 Limestone | Springfield | OH | | 45502 | | 3rd Party |
| Sycamore | 104 E. 7th St. | Sycamore | OH | | 44882 | | 3rd Party |
| Sylvania | 3035 Moffat St; Toledo, OH | Toledo | OH | | 43615-1836 | | 3rd Party |
| Vandalia (Englewood) | 11209 Diamond Mill Road | Englewood | OH | | 45322 | | Supplier |
| Van Wert | 10708 OH – 118 | Van Wert | OH | | 45891-2551 | | 3rd Party |
| Vaughnsville | 187 N. Water St. | Vaughnsville | OH | | 45893 | | 3rd Party |
| Wabash | 6670 Wabash Rd | Celina | OH | | 45822-9739 | | 3rd Party |
| Waldron | 115 S. Main St. | Waldron | MI | | 49288 | | 3rd Party |
| Walnut Grove (N. Kenton) | 13883 County Road 80 | Kenton | OH | | 43326 | | 3rd Party |
| Wapakoneta I (TSC) | 2 Willipie St. | Wapakoneta | OH | | 458985 | | 3rd Party |
| Wapakoneta II (Watch) | 19507 St Rt 501 | Wapakoneta | OH | | 45895 | | 3rd Party |
| Wapakoneta III (CNI) | 13888 County Rd. 25a | Wapakoneta | OH | | 45895 | | Supplier |
| West Milton | 3928 Ohio 48 (N. Main St.) | West Milton | OH | | 45383 | | 3rd Party |
| Wood County (Bowling Green) | 2010 E. Gypsy Lane Rd | Bowling Green | OH | | 43402 | | Supplier |
| Worthington I | 535 Scherers Court | Columbus | OH | | 43085-5710 | | 3rd Party |
| Worthington II | 575 Scherers Court | Columbus | OH | | 43085-5710 | | 3rd Party |