Expand and sustain your network with hands-off monitoring and hands-on networking
CNI's Network Operations Center is a 24/7/365 department staffed with seasoned veterans. The NOC has daily, hands-on experience with a wide array of vendors and technologies: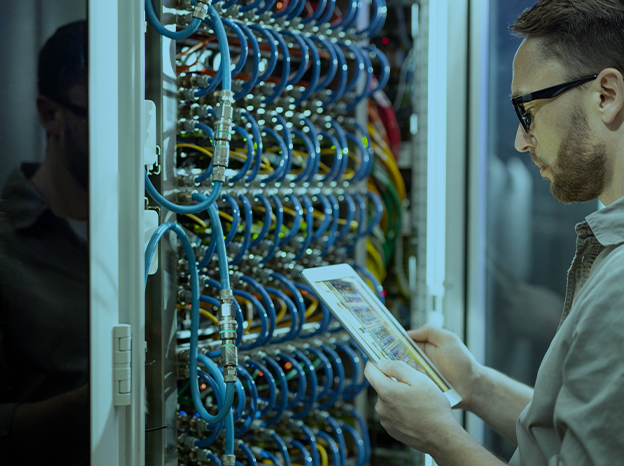 A team of NOC experts keeps you online, all the time
We don't just consult or notify you of problems. Our engineering team that builds our own fiber network provides real-time, hands-off monitoring you never have to touch and then deploys hands-on networking to provide you with the infrastructure needed to keep you online 24/7.